No this isn't pornography or food porn.
I actually thought about it for a good long minute, maybe a second.
It made me laugh pretty silly and then I thought, I couldn't do otherwise, but publish it to CPR Blog the way google translate translated it, because anyone clicking to the page using google translate would immediately see it this way.
Besides, it makes for a good explanation. The dessert is known as a Maritozzo, also, Maritozzi (plural). It CAN be eaten for breakfast but it's also good for dessert: bready, sweet cream puffs are breakfast for Italians and many Europeans I remember. This is basically a bready, sweet cream puff.
The word Maritozzi, is similar to marito — meaning a husband in Italian. I have also heard literalists, I mean good people and speakers, call these "husbands" for the ordinary value of the translation; so for that matter, it has been used this way. But I haven't heard this in a very long time. Being primarily Italian, it didn't take but a few months of my life dedicated to the kitchen table, before Maritozzi was a staple of dessert demands on my wish list in early childhood. I can't imagine anyone with a love of cream puffs not having Maritozzi on their list of things to make for a delightful experience.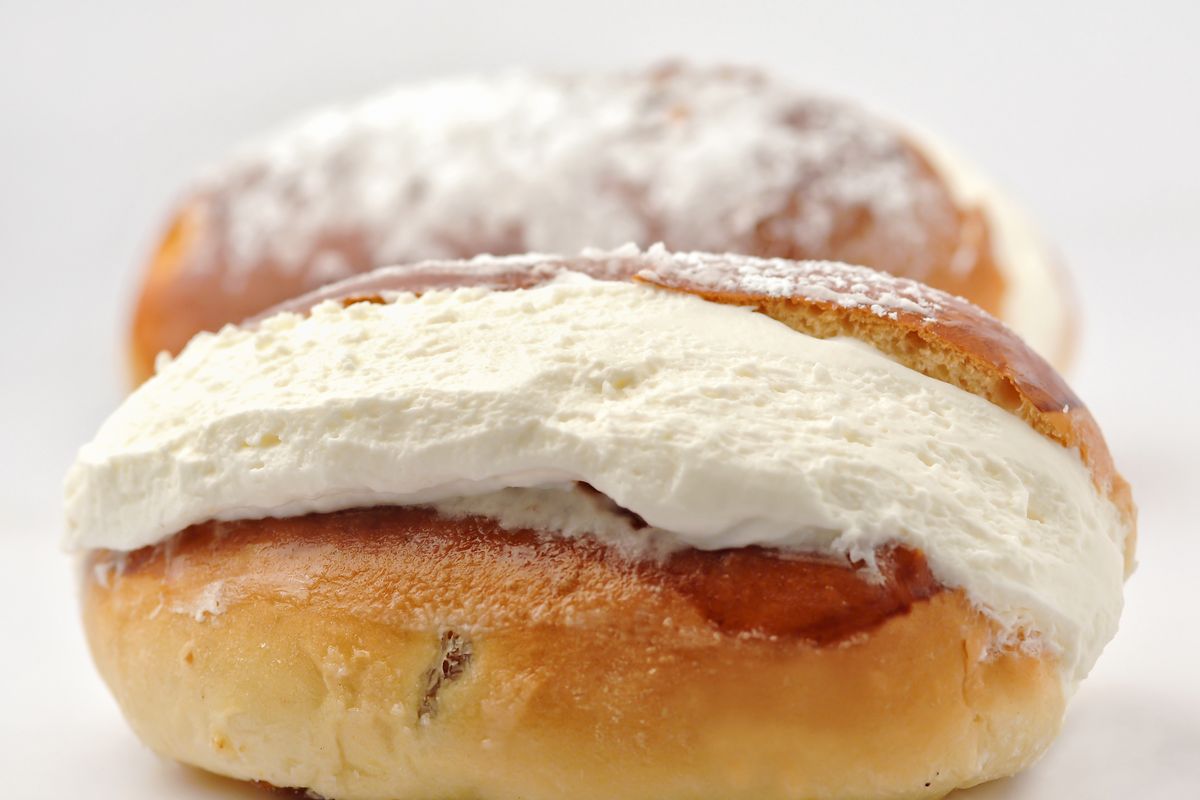 The original recipe of the husbands with very soft cream – Primo Chef